Overview
Recently, I have decided to start finding vulnerabilities in open source web applications (thank you to the holiday period for giving me the time) and thought I should give Strapi a look. Strapi is the most popular NodeJS based Headless Content Management System (CMS), and playing around with it I definitely see why it is a popular choice to create web APIs quickly. Doing a quick search for Strapi servers on Shodan shows over 19,000 results , which is a lot for a new CMS.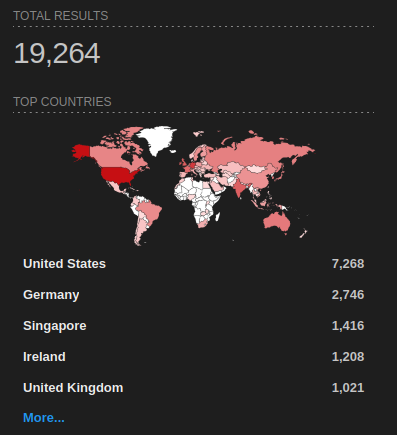 However, after a bit of tinkering with Strapi I discovered three vulnerabilities:
CVE-2023-22893 : Authentication Bypass for AWS Cognito Login Provider in Strapi Versions <=4.5.6
CVE-2023-22621 : SSTI to RCE by Exploiting Email Templates in Strapi Versions <=4.5.5
CVE-2023-22894 : Leaking Sensitive User Information by Filtering on Private Fields in Strapi Versions <=4.7.1
CVE-2023-22894 and CVE-2023-22621 can be chained together in an automated script to hijack Super Admin Users on Strapi then execute code as an unauthenticated user on all Strapi versions <=4.5.5.
I will be doing a deep dive into each of these vulnerabilities individually, so strapi in for a wild ride.
This article will also document how Strapi handled my vulnerability discloses and patched each vulnerability, since it is an important story for other organisations about how to handle vulnerability disclosures correctly . This has been my best experience reporting security vulnerabilities to any organisation by far. Strapi's transparent communication and rapid responses with me was something I have never seen before, and I do want to give the company a massive shout out.
Now let's get into the fun stuff and start popping shells, dumping password hashes and hacking into accounts!
Table of Contents